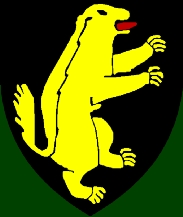 Servire Parati
1 SAI Liedjie
In 1 SAI wil ek bly, dis die eenheid net vir my,slaggereed en kommer vry, met ons ratels veg ons ver, onder die al en suider ster 1SAI Bataljon, 1 SAI! Servire, servire, servire parati is ons lese as jy vra, 1 SAI Bataljon, 1 SAI!
1 SAI Battalion Mechanised Song
From the shores of Cape Agulhas, to the Northern bushfelt trees,We will fight our countries battles, in the air, land and sea,We will fight for right and freedom, we will keep our honesty,We are proud to claim the title of the 'Mechanised Infantry'.
The Prayer of a Mechanised Soldier
Lord, here today, hear the prayer of a Mechanised soldier. Give me the courage to uphold the spirit of my Core, The strength to maintain my steel and armour, and always help me to realize the importance of the standard of my equipment. Give me the wisdom to lead those under my command with loyalty and discipline. Give me courage to overcome my fears and when I am faced with war and battle, Give me unity with my peers, my subordinates or my commanders. When my Core goes to War, lead me to make use of our equipment to the best of my ability. When we conquer our enemy let us celebrate our victory in You. When I suffer hardship let it be with You. Lord, my Core does not exist in isolation, so help me to accept other Cores so that they can accept mine as I would do. Lord, continuously remind me that my existence as a Mechanised soldier is through You and through You my core exists in me. If this is my last prayer to You today, let me be remembered that I am a Mechanised soldier.